Vehicle specific installation instructions are available for a wide range of our CANNECT products via the CANM8 CANNECT App, available to download for free on the App Store and Google Play. Simply follow the steps below for access to the latest installation files for your product.

Check that your product label contains a
12 digit code as shown below: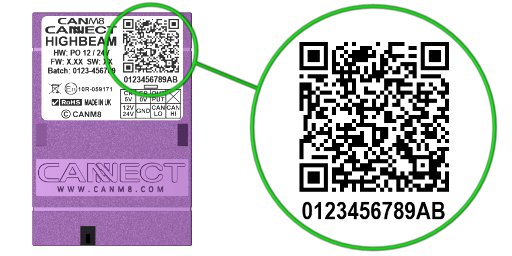 Download and install the
CANM8 CANNECT App


If your product label does not contain this code, browse the website or contact us for more information about your product.


Using the app, navigate to the
code scanner.




Scan your product label code and tap the "Use Code" button.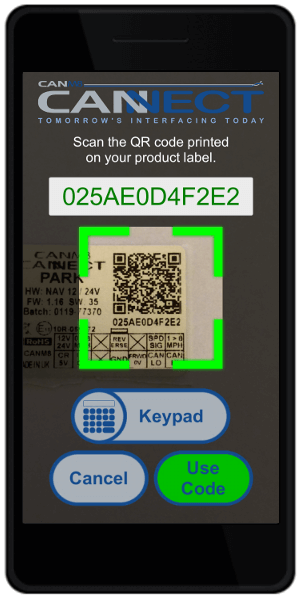 =